Complaints Pro® Case Management Software
Listen, Respond, Find, And Fix Root Causes Quickly And Efficiently.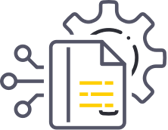 A single repository for everything
Complaints Pro® offers a single repository for complaints, customer insight, and continuous improvement. It's also a platform for you to interact with your customers across all channels, including social media.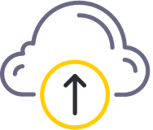 Cloud Based
The software is completely cloud based and works off the shelf, so you'll be able to get up and running in hours. Complaints Pro® has been designed to incorporate ISO 10002 complaints management best practices.

Learn from Customer Insights
Complaints Pro® takes you above simple complaints handling, allowing you to take what you learn from customer insights and implement quality assurance and continuous improvement cycles. Keep your business growing while keeping your customers happy.

Easy to Use It takes less than 15 minutes for anyone to get around Complaints Pro®.

Easy to Customise 95% of all changes you ever need to make can now be performed by YOU.

Control the Process Keep an eye on what's pending, what's next, and who's doing that.

Collaboration Collaborate with your team for faster & better issue resolution.

Reports, Charts & Dashboards Get real business intelligence out of your complaints data without wasting time in Excel.

Service Level Agreement Automation Improve your SLA Key Performance Indicators and increase your productivity at the same time.

Integrated Communications Keep all communications in the same place from the first touchpoint to resolution including emails sent/received, phone calls logged and SMS.

Quality Assurance Alarms Identify root causes of complaints, reducing costs, improving customer satisfaction.

CAPA Plans Create and implement plans aiming to correcting the issue and making sure it doesn't happen again.

Survey (NPS, CSAT) Easily create and send surveys, then analyse the responses to uncover customer insights.

Flexible Platform Complaints Pro® is built completely into the cloud, so there is no software for you to install or handware servers required to purchase.

Australian Data Center All data resides in the Australian data center and never leaves Australia.

Root Cause Analysis Use Fishbone/Ishikawa diagrams and 5WHY analysis for built-in root cause analysis.

ISO 10002 Certified - The International Standard for Complaints Handling

Available on Salesforce Appexchange.